What is Fragilità
This exhibition explores the experience of fragility through an immersive and profound perception of the work of eight artists, four Italian and four Malaysians. Between the digital and the real, impalpable forms of thought and the concreteness of emotions, this exhibition builds an encircling path where the matter of art is translated into a transformative experience.
Fragilità Index
Welcome
Fragility Builds Solidity

Masbedo
Wong Chee Meng
Fragility Cultivates New Paths

Francesco Simeti

Rajinder Singh
Fragility Is the Ebb and Flow of Creativity

Maria D. Rapicavoli

Anurendra Jegadeva
Fragility Brings Awareness to Daily Life

Anida Yoeu Ali

Riccardo Benassi


Conclusion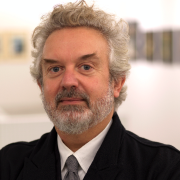 Alberto Salvadori

Italy
Alberto Salvadori was graduated from the University of Pisa in Art History, where also earned a postgraduate Specialization in History of Modern and Contemporary Art of European Countries. Had scholarship at Sussex University and at the Reading University. In 2001 obtained a second level Master degree in curatorial studies at Brera Academy of Fine Arts in Milan.

Has worked at the Galleria d'Arte Moderna e Contemporanea of Turin and from 2003 to 2009 was made the catalogue of the collection of Galleria d'Arte Moderna Palazzo Pitti in Florence. Since 2009 to 2016 has been the director of Marino Marini Museum, also in Florence and since 2007 to 2020 Director of OAC by Fondazione CR Firenze. Has served in different boars as Istituzione Musei Civici Bologna, Polimoda Florence, Fondazione Ragghianti Lucca, Italian Council Committee Rome.

Actually is the Director of ICA Milano, curator of Established Master and Decades at miart Milano and part of the board of Fondazione Pomodoro Milano. Some selected exhibitions: Marino Marini, Fausto Melotti, Giò Ponti, James Lee Byars, Lynn Chadwick, Francesco Lo Savio, Mario Schifano,Radical Utopias: Architecture 1966-1976, Beyond performances: Mario Garcia Torres, Cally Spooner, Opaviparà; Hans Josephshon, Simone Forti, Charles Atlas, Liam Gillick, Andrea Zittel, Joao Maria Gusmao & Pedro Paiva, Deimantas Narkevicius, Jonathas De Andrade, Silke Otto Knapp, Francesco Gennari, Massimo Bartolini, Pablo Bronstein, Tony Lewis.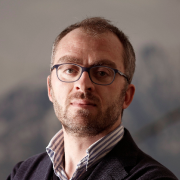 Luigi Fassi

Italy
Luigi Fassi is the Artistic Director of MAN Contemporary Art Museum in Nuoro, Italy.

From 2012 to 2017 he held a position as Visual Art Curator of the Steirischer Herbst Festival in Graz, Austria, where he curated several exhibitions and public art projects by commissioning works by artists such as Lothar Baumgarten, Peter Friedl, Lawrence Abu Hamdan, Rana Hamadeh, Maryam Jafri, and others. From 2009 to 2012 he was Director of Ar/ge kunst Kunstverein in Bolzano, Italy. A Helena Rubinstein Curatorial Fellow at the Whitney Museum ISP in New York (2008-09), from 2010 to 2016, Fassi organized the 'Present Future' section at Artissima, Turin, Italy and from 2016 to 2018 was a curatorial committee member for Alserkal Avenue in Dubai, UAE.

He is currently an artistic committee member for Art-O-Rama contemporary art fair in Marseille, France, and curator of Tomorrows/Today section at Cape Town art fair in Cape Town, South Africa. Fassi is author of extensive essays for Artforum, Flash Art, Mousse Magazine, Domus, and Camera Austria.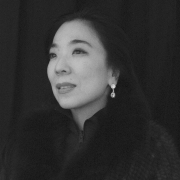 Lim Wei Ling

Malaysia
Lim Wei-Ling is the founder of eponymous galleries-Wei-Ling Gallery and Wei-Ling Contemporary, leading art galleries that specialize in promoting and representing contemporary Malaysian art and introducing internationally renowned artists to Malaysian audiences.A jewellery designer and art history major by training, Wei-Ling attained her BA Fine Arts(Jewellery/Silversmithing) from Charles Sturt University(CSU) NSW, Australia.She set up her first gallery in 2002.

She has been a protagonist in promoting and exposing Malaysian art to an international audience through participation in international art fairs and in organizing exhibitions of Malaysian art overseas.

She initiated and organised renowned American photographer Roger Ballen's debut shows in Malaysia and Singapore, entitled Roger Ballen's Menagerie,which brought together a selected compilation of 45 iconic works that span past series such as the Asylum of the Birds, Boarding House, Outland, Shadow Chamber, to his latest body of work entitled The Theatre of Apparitions. In 2018, she curated the seminal exhibition 'SEEN', which showed 10 leading international artists alongside a select group of Malaysian artists, and included the work of prominent artists like Ahmet Ogüt, Paolo Cirio, Heather Dewey-Hapborg, and Viktoria Binschtok . In the same year, she also curated the 'Teh Tarik with The Flag' group exhibition at the National Visual Arts Gallery of Malaysia.

In 2019, she initiated and was the curator for 'Holding Up a Mirror' Malaysia's first ever National pavilion at the 58th La Biennale di Venezia, which was commissioned by the National Art Gallery of Malaysia and the Ministry of Tourism, Arts and Culture of Malaysia.The pavilion featured four prominent Malaysian artists, Anurendra Jegadeva, Ivan Lam, HH Lim and Zulkifli Yusoff.

Lim Wei-Ling also serves as the President of Badan Warisan Malaysian (the Heritage Trust of Malaysia).
Fragilità
In the language of contemporary communication, fragility is considered as negative condition of inferiority, defect of origin to be corrected under penalty of social marginalization and the condemnation of uselessness. However, it is a common feeling, supported by the reflections of art in all its forms and by the research of medicine of psychology, as in fragility values of sensitivity and delicacy, of dignity are hidden and kindness. A primary quality of frailty is its ability to foster understanding of the other, opening up to the dimension of care and community, to the intuition of the unsayable and the invisible that accompany us in life.
The dialogical confrontation between wild nature and an inhabitant of any place on earth is resolves in a clear-cut response of nature: the latter's intentions are never addressed to the happiness or unhappiness of men, but they are completely indifferent to their fate. What appears to man as offense or benefit of the elements, it is actually the free course of nature that it runs parallel to human life but without taking care of it. The essential fragility of life human is thus also delivered to the indifference of nature, even in the search for one empathic closeness to it.
Fragility is a constantly unstable balance but also something that exists as essential datum inherent in every moment of the human condition. Here then is the fragility is also a state of grace, as an element of formation and growth through experiences in every age of life, and a founding condition for the adventure of experiences interpersonal.
Fragility is intertwined with the awareness of the vulnerability of human nature, in which everyone is a person inasmuch as they are open to a relational dimension, made up of words, gestures of listening and welcoming others.
The relationship between man and nature is enriched in the images and words created by individuals to tell their experience in the world. The images created and transmitted from man, like words, they too substantiate their strength in fragility; can to be immersed in the dusty immanence of the present or open to the hope of time to come, permeable to encounter. Words, essentially fragile like pictures, they are actually very powerful because they are bearers of unexpected and transcendent, luminous and dark. To listen you have to be silent, to see you have to listen. Not everything is sayable, not everything is expressible; the silence of a painting thus allows us to listen without delude ourselves that we can explain the thoughts and emotions we feel in front of it. The silence and the word, which for its fragility is silent, can prove to be more powerful, stronger and more resistant of who speaks.
Avoiding useless words in order to search for the necessary ones requires the space of silence and the search for another element - joy - suspended between fragility and absolute. Joy does not live either of the past or the future, but it is a moment of wonderful growth of the present, radically different from happiness. In front of a work of art, one feels joy or pain. There joy in its extreme condition of fragility has an absolute power since contrary to happiness it has no opposite, it is the symmetry of a very pure emotion and friable that comes only from something interior, like the experience of art.
Art is like friendship, it carries within itself the meaning of an infinite dialogue; when you see a work that arouses joy in us eliminates silence and removes the weight of absence proven up to that point. Art thus ignites the intuition of unity between the world and being human, re-sending to a clear and simple future, not a portion of what exists, but something much larger. In it resonates and becomes perceptible what lies beyond the object and time represented: the totality of existence.
---
FRAGILITÀ BEHIND THE SCENES
Artists perceive the future in the present. Our team, together with curators, connect with them to bring you their work that prepares the ground for possible futures.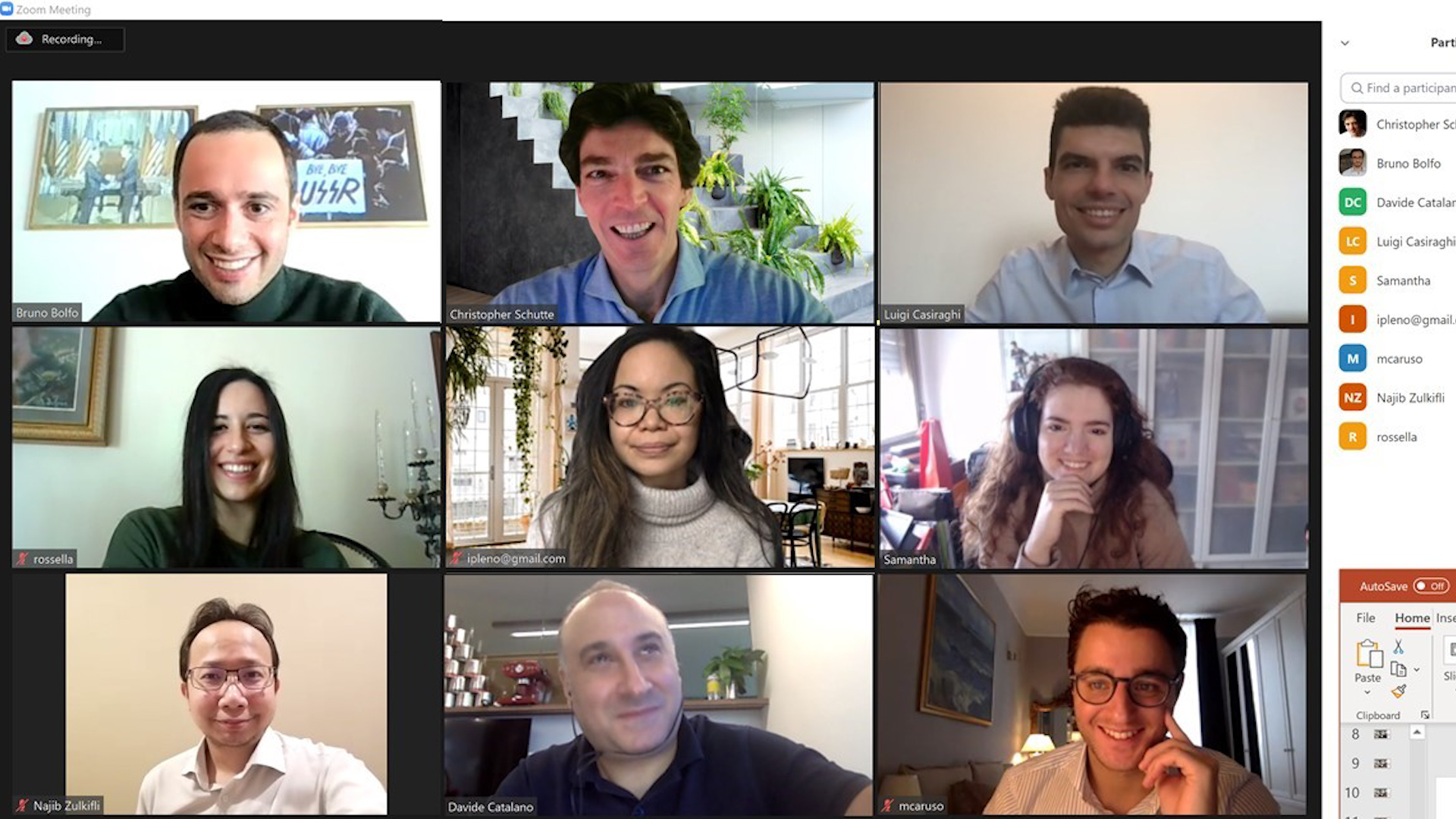 Presenting Team Particle, Working Together Apart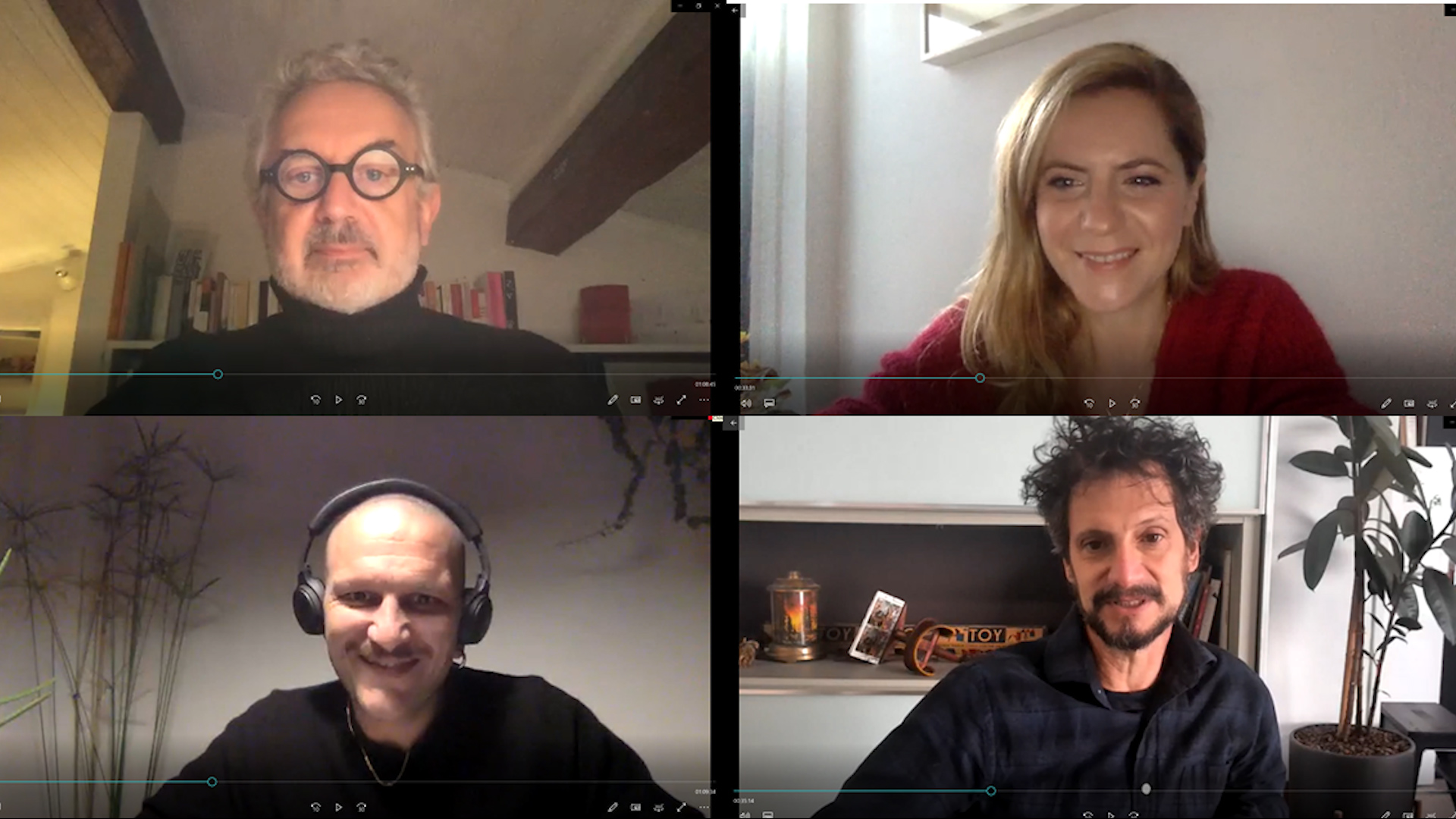 Curator and Artist Zoom Meetings Collaborating Across Continents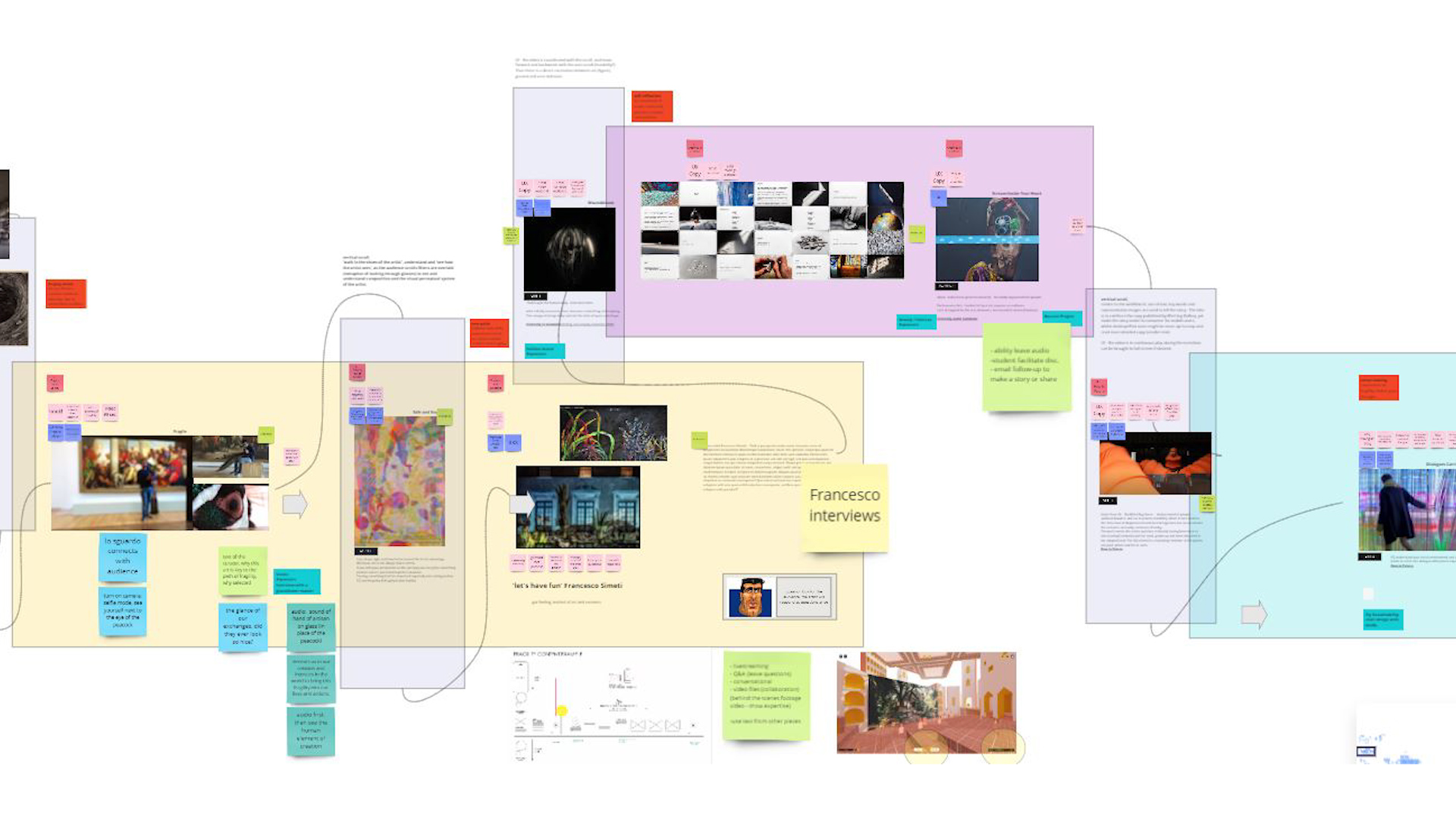 Collaborative Canvas Mapping the Art Experience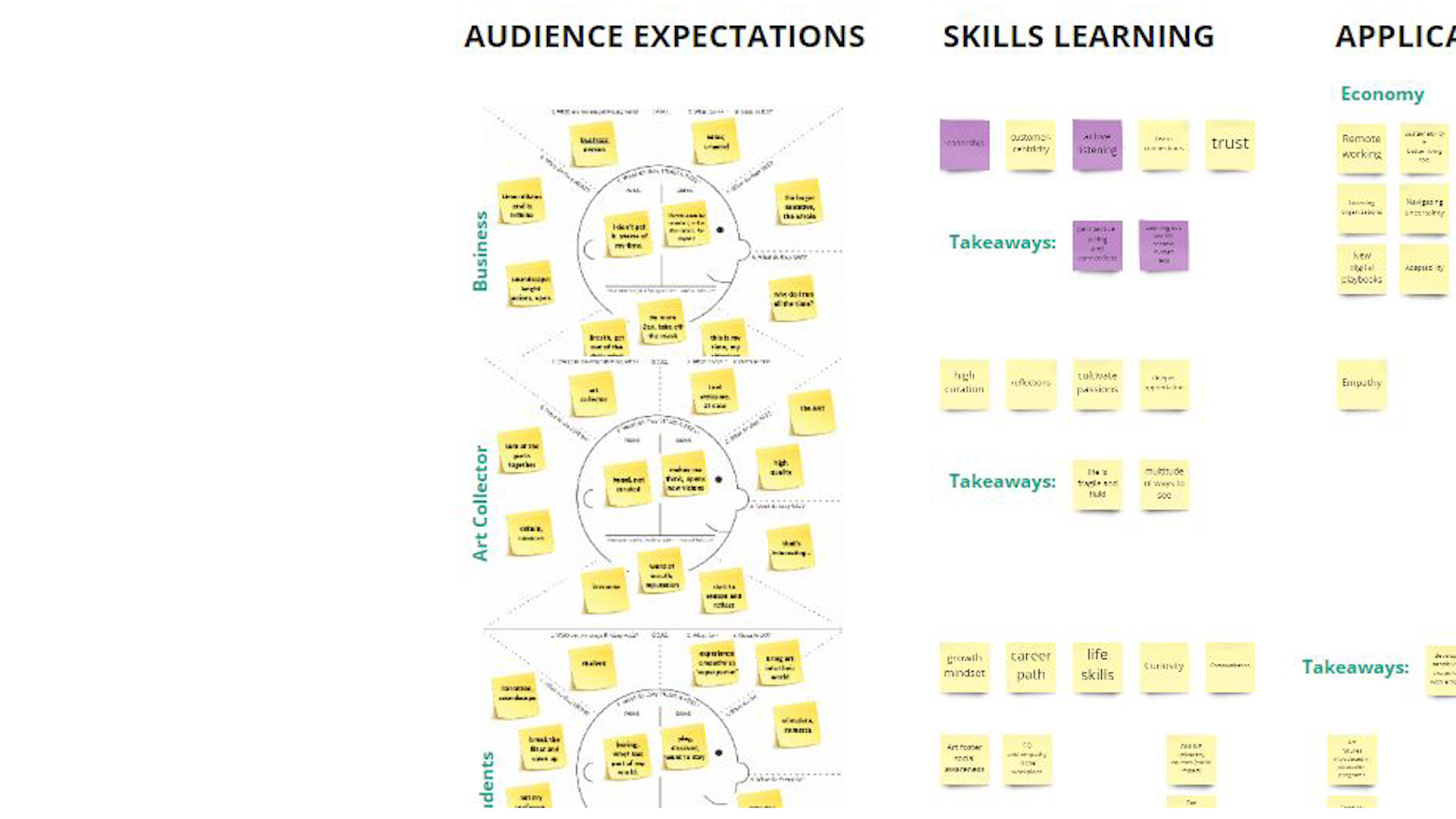 Canvas for Human-Centered Design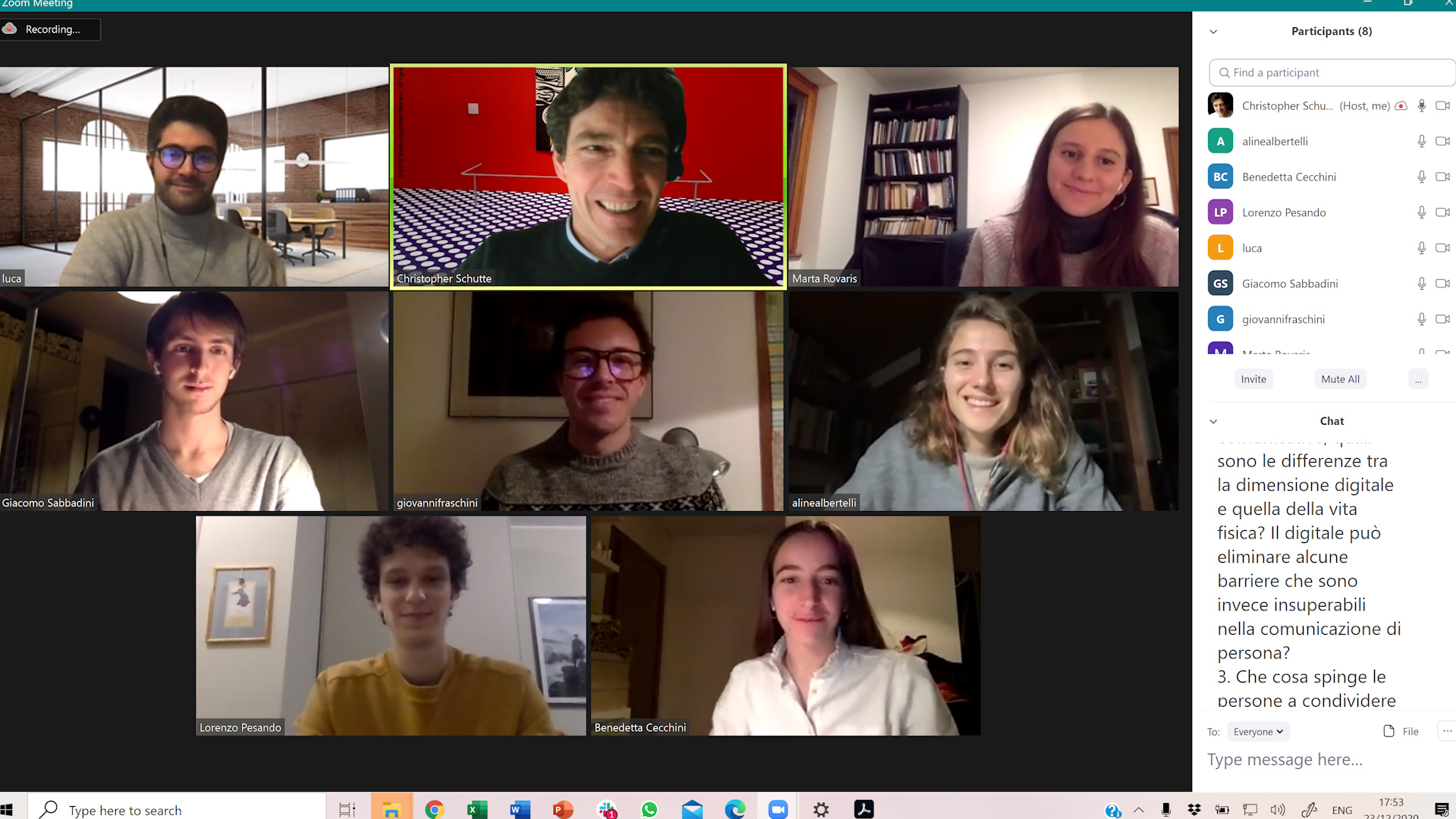 'Team Empathy' Zoom Meeting with Culturit Bocconi, Digital Attitude and Particle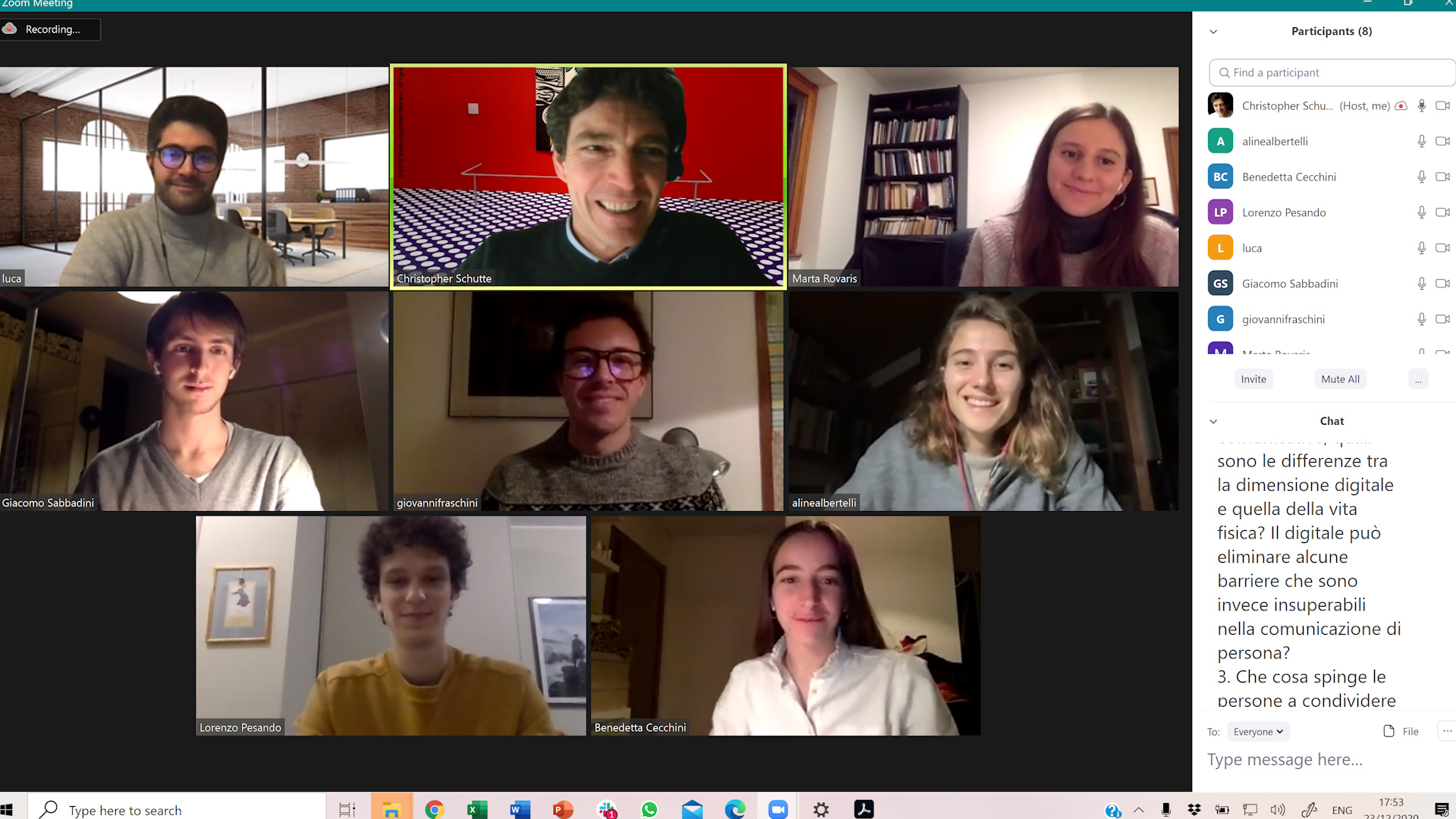 'Team Empathy' Zoom Meeting with Culturit Bocconi, Digital Attitude and Particle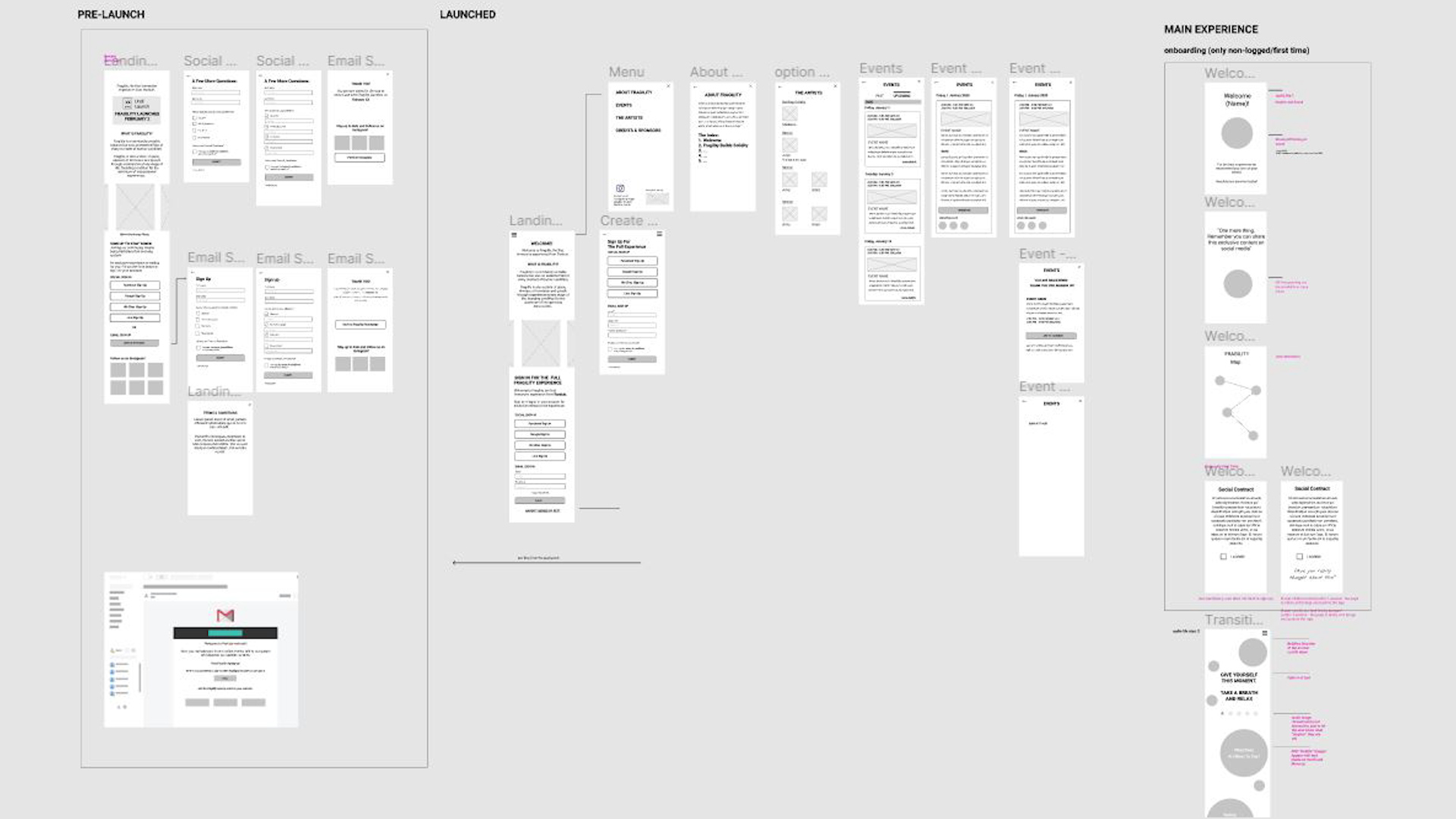 Collaborating for User Experience and User Interaction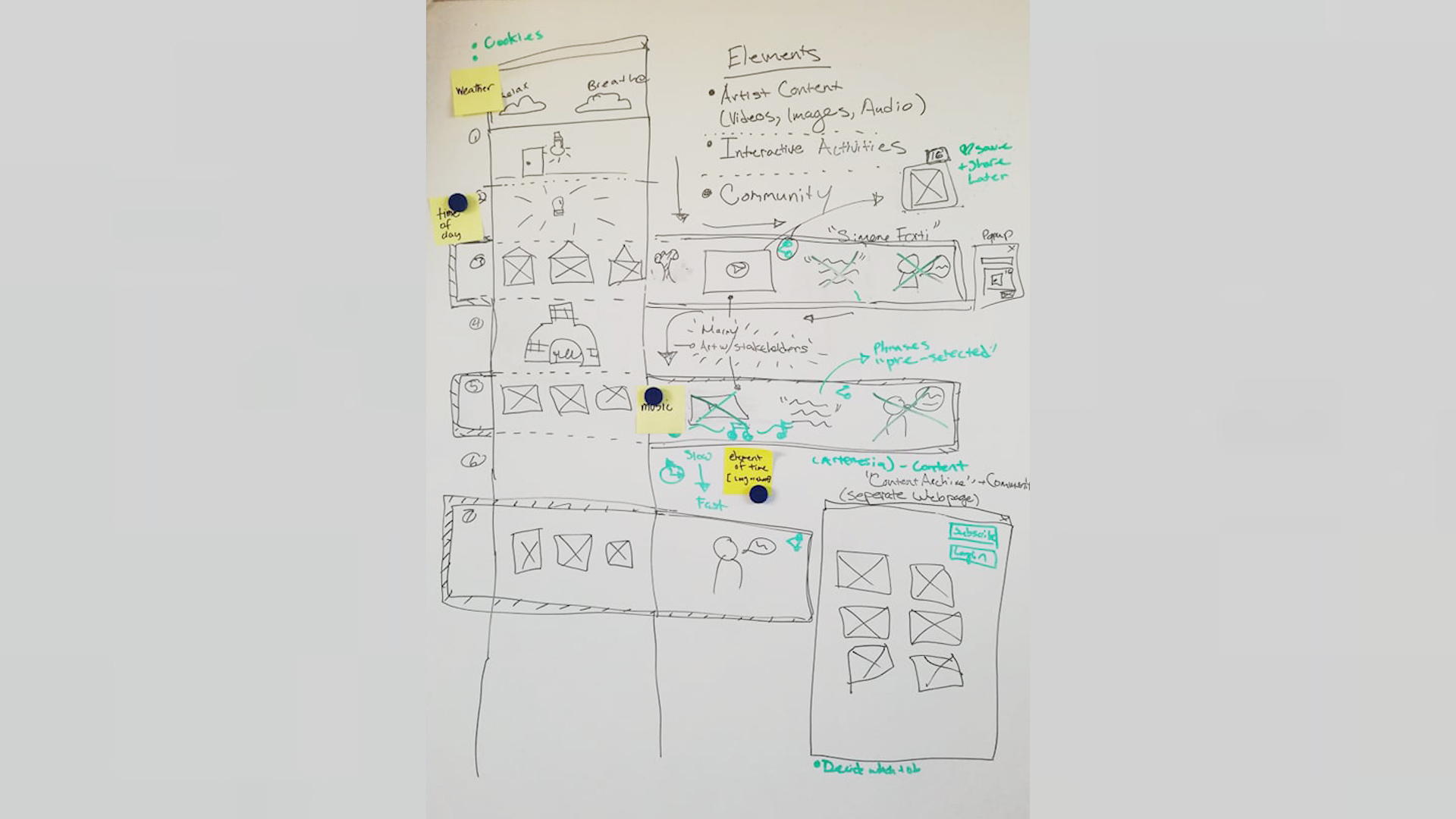 Design Workshop Translating Experience Journey to Digital Enable Experience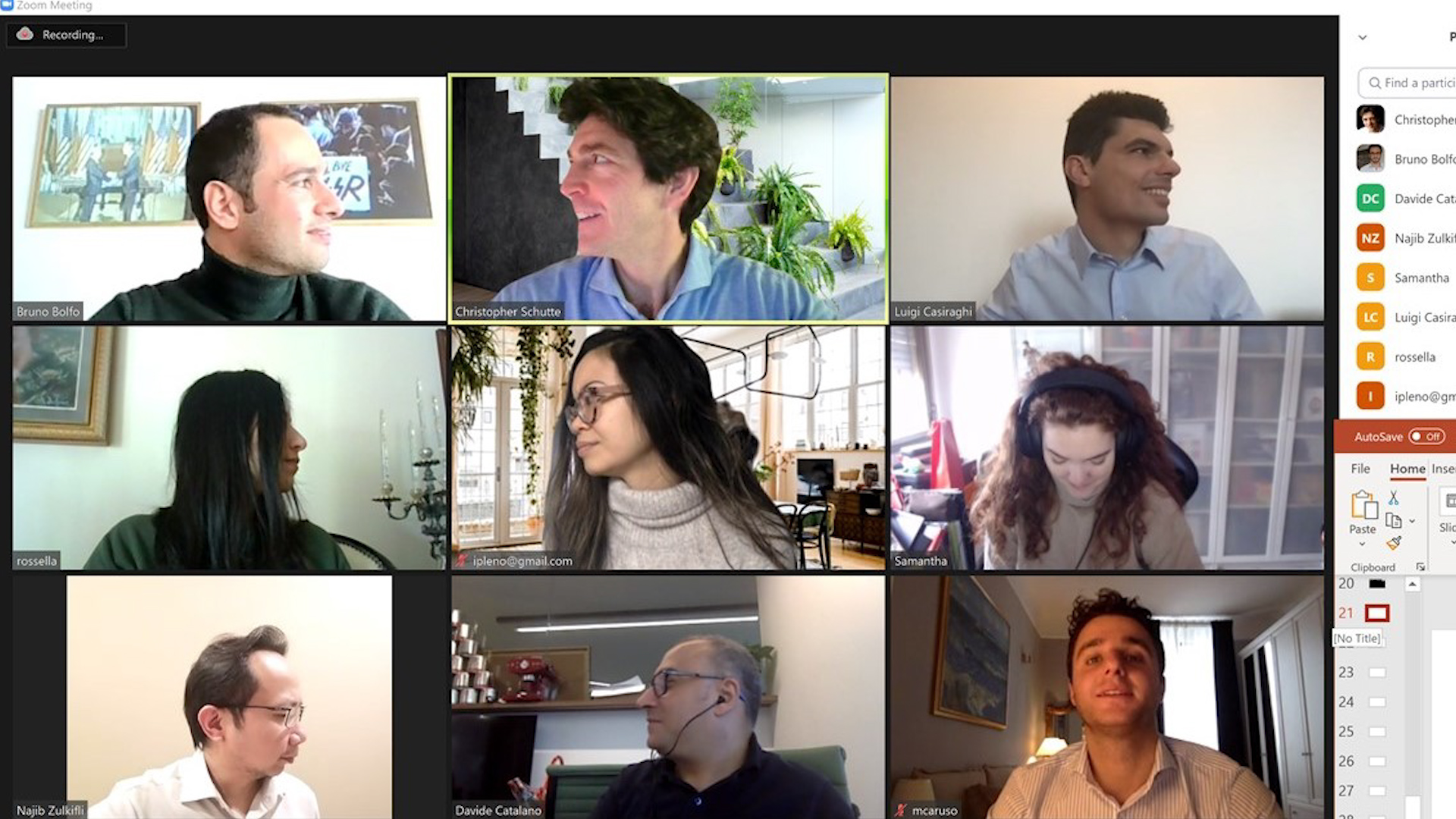 article Team Zoom Meetings and Virtual Collaboration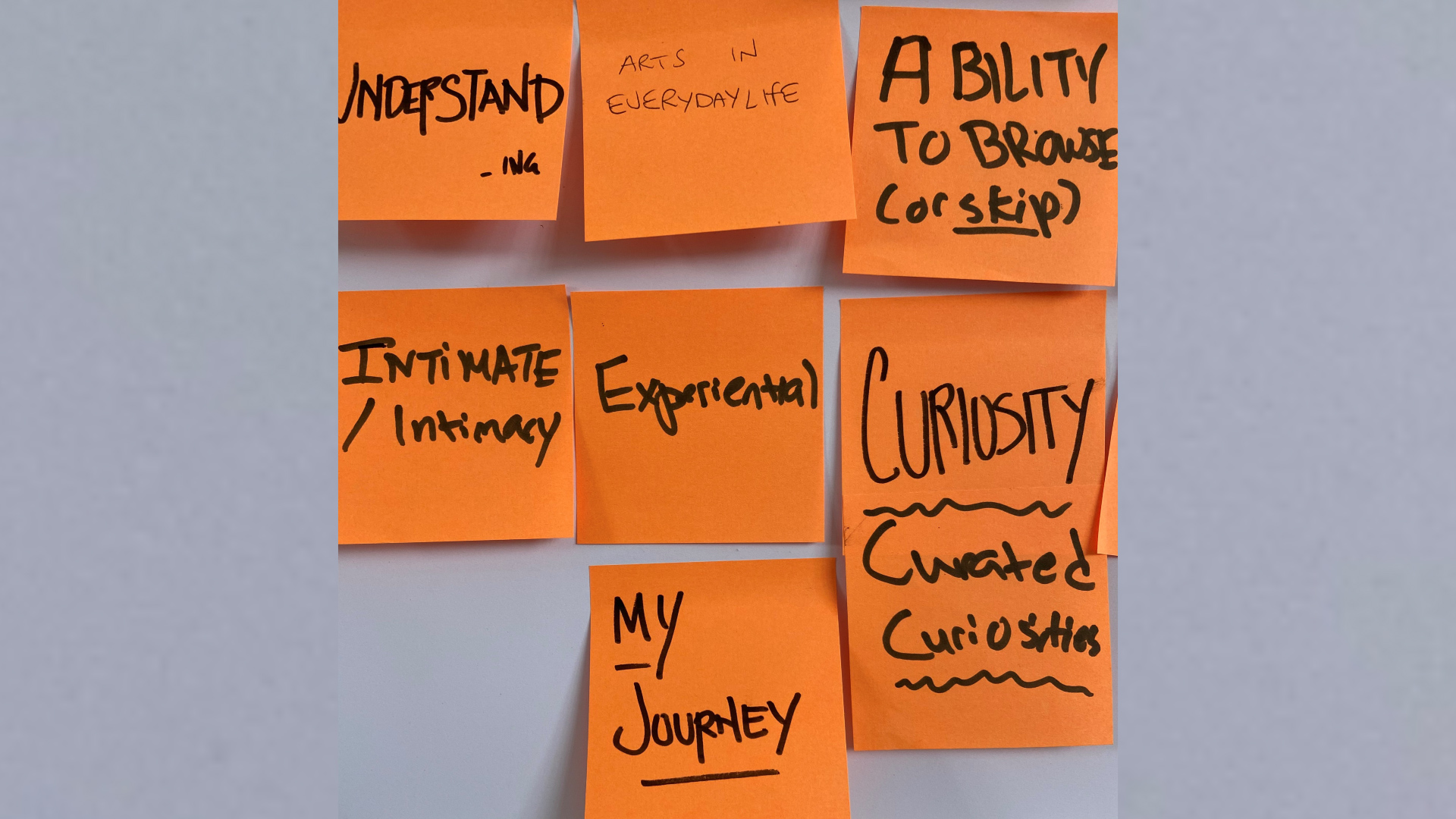 Kick-off Workshop Defining the Art Experience.jpg
Follow us on Instagram


@particle____